Charcoal in American History
The Tri-State area where New York, Massachusetts, and Connecticut border each other was the home of military ironworks for the Revolution, the Civil War, etc. The forests were stripped of trees for charcoal needed to produce iron. Quite a few iron furnaces have been reconstructed, but of the charcoal kilns these are the only ones I know of, reconstructed and left in nature in the hopes that they will be respected. In fact, I have mixed feelings about putting them up on the Internet and, as you might have noticed, I have been cagey about where they are located.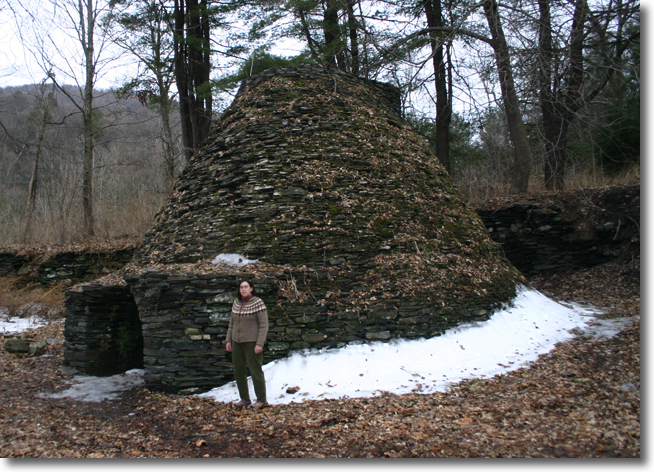 Charcoal Pits in the Northeast
Scattered through the woods in the Northeast are remains of other methods where charcoal was more commonly made during the colonial era.
---